2019 Summer Camp near Clayton is here!
No, not that boring summer camp stuff that kids dread, but the full-week-summer-camp kind that not only allows parents to not miss work, but the kind that allows the campers to ride horses, do horse arts and crafts and be around horses all day long!
Join us at the Blue Skies Stables Summer Horse Camp!  Our newly completed state-of-the-art horse barn offers an air conditioned classroom and bathroom, as well as a fully covered riding arena for those days when the sun is just too hot to ride outside!
Never ridden a horse before?  No worries – our Summer Horse Camps are for all skill levels of horse riders, and are supervised by our professional trainers and their assistants.  There will be no more than 3 students per every 1 summer camp horse instructor – so these camps truly will be for all levels and more assistance will be provided if needed!  The camps will be broken out as follows:
June 10th to June 14th 2019 –  Beginning or Intermediate Riders – ideal for ages 6-12, and whom have either no experience or some experience at the walk, trot or canter.  More advanced students who are already cantering and have started over cross rails will be divided up by ability during the riding portion of camp for safety reasons and a better learning experience for all!  This camp will run from 9am to 4pm daily.
So what all is included you ask?  Well, besides riding on one of the horses in the barn, the entire focus will be on having fun.  We will learn the proper care of the horse, how to tack the horse, groom the horse and more.  For students with a deep interest in the care of horses, we will teach the proper care of feeding and some basic medical care such as wrapping of the legs and more. We will also have horse arts and crafts, games and a whole lot of fun hanging out with new and old friends.  On the final day of camp, the students will put on an exhibition of the skills they've learned for their parents and siblings in the morning.  Afterwards, we will wrap up with a pizza party and more fun for the kids, as well as some parting gifts.
If ever there was a great way to see if your child truly loved horses and wanted to continue, this is the way to do it!  Under watchful professional eyes, in a state-of-the-art facility with other kids with similar interests!  Our summer camp for children ages 13 and under is eligible for up to a 35% tax deduction!
Horse Summer Camp Pricing |
2019 camp pricing is $400 per week for beginner/intermediate camps, with discounts of $50 off tuition for students who are enrolled in the Blue Skies lesson program.
Summer Horse Camp Sign Up |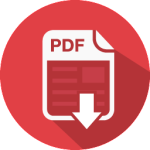 Please note, class sizes are limited to 10 students, and will fill up fast!  After deposits for the first 10 are accepted, we will take a waiting list in the event any students cancel.  Registration will close  when classes are full.  Please click the PDF link to the left to download the registration!