Blue Skies Stables is not in the business of selling horses, but from time-to-time, our show family outgrows a horse or pony or has new riding needs.  As sad as it makes us feel to see some of our favorite friends move on, we know it's just as important for the show horses to be doing what they love the most, with someone that can love them as much as we do.  So with hopeful hearts, we try and help the current owners connect their loved ones with a new family.   Below are the horses that we know are now for sale or for lease and are looking for their new favorite rider.  As a Hunter Jumper show barn, the majority of the horses that get listed here will be Hunter Jumper Horses – but we will connect you with their owners for specific questions:
Watch Me Now | "Miley"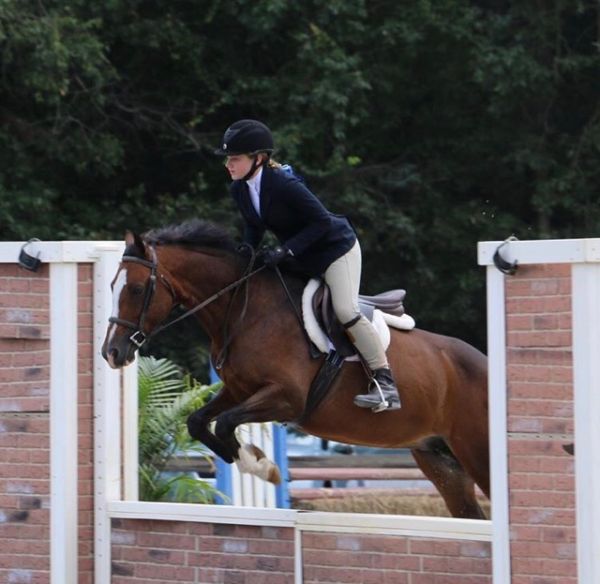 For Sale:  Miley is a 14 hand, Welsh Cross Mare that was born in 2007.  Miley came to Blue Skies in 2016 to help us build our lesson program, and while she did great with the walk/trotters – her first love is the show ring, where prior to coming to us she was Grand Champ at Triangle Indoor.  We are looking for that perfect rider to pair up with and watch them grow together!
Miley is up-to-date on all of her shots and is micro-chipped for A Shows.  She is for sale in the low 5-figures, if you are interested, please email info@BlueSkiesStables.com for morning information.